Turn your website into a powerful and easy publishing instrument with 20 great WordPress Magazine themes provided below.

Clean, crisp, and well structured, the Viewport magazine theme is perfect for the online publisher who values the use of different media.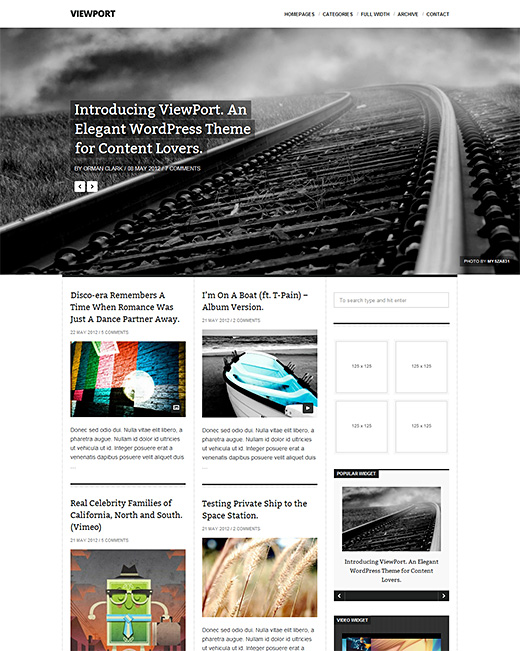 Sight is a professional WordPress theme which was made in a modern minimalistic style and best suits for Blogs & Magazines. Layout is made using Golden Grid and it gives you a choice of information publishing – grid view or standard blog view.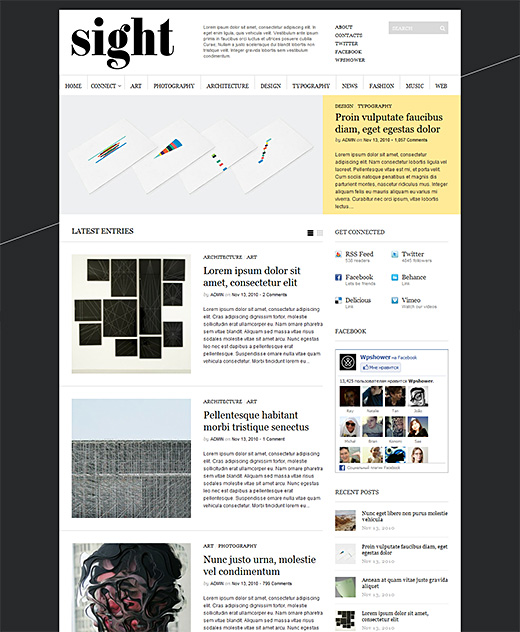 WordPress Premium Magazine Theme with minimalist design and typography-rich. Best suits for magazine sites that focus on contents and advertisements more than others.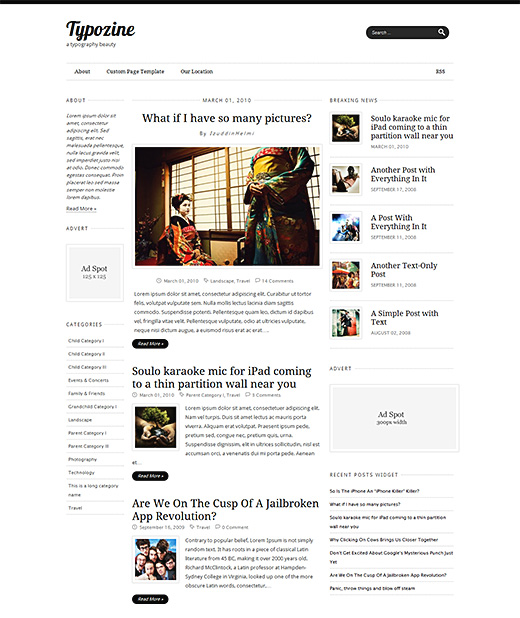 Advanced WordPress Premium theme developed proceeding from your wishes. Unspoken is our first, clean, simple and easy to customize premium WordPress theme specifically designed for your news or magazine website.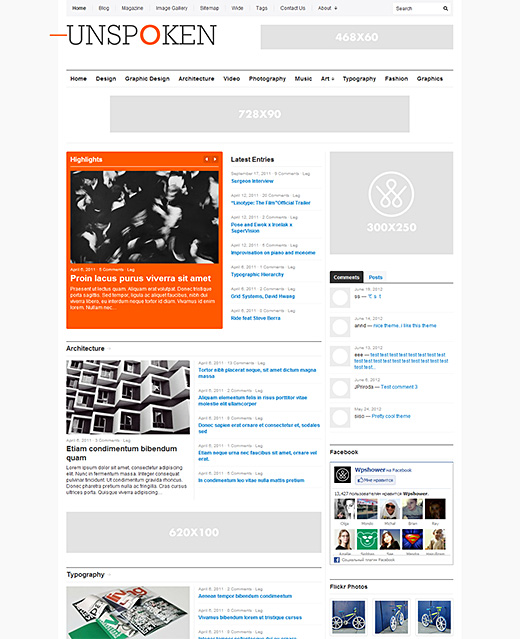 A super clean and minimal magazine WordPress theme. Pure will give your blog an elegant and sophisticated feel without getting in the way of your content. Great typography and a good amount of white space make this theme stand out.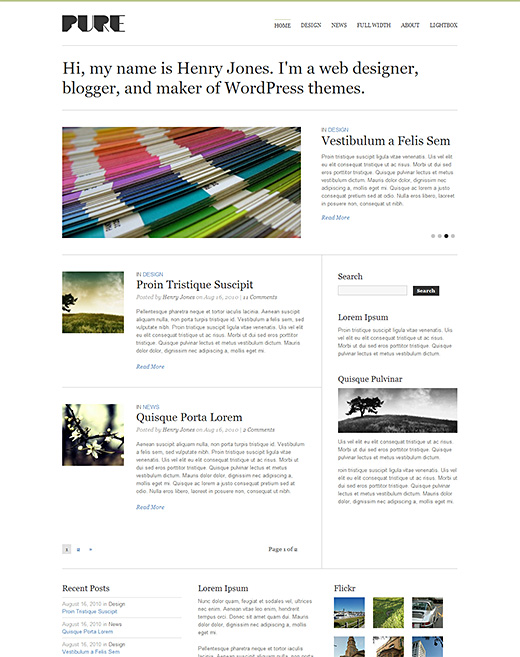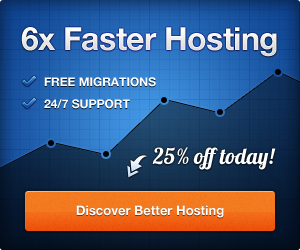 Coda is an elegant and feature-rich magazine wordpress theme with a neat home page js scroller, and an otherwise completely widget based home page design.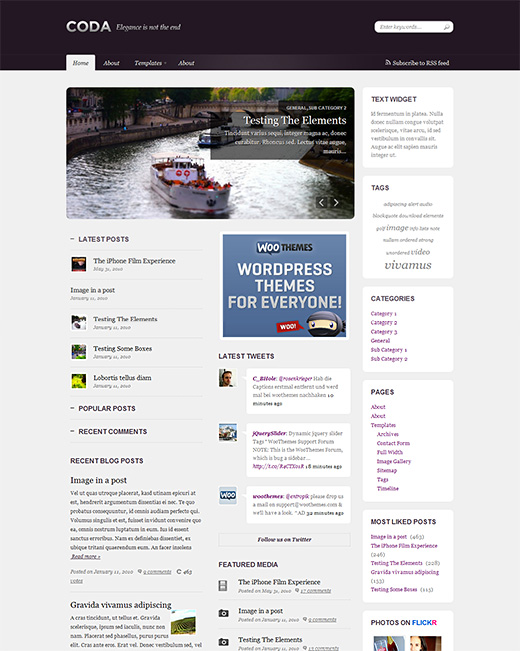 Free premium magazine wordpress theme, Paragams was made by special techniques and correspond a grid-based lightweight design with almost no images.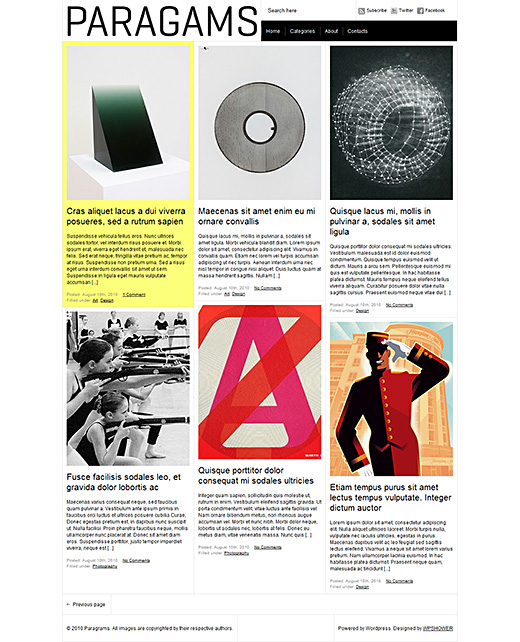 Aggregates magazine theme comes packed with tons of content and widget-ready areas, and manages to display everything in a clear and readable manner.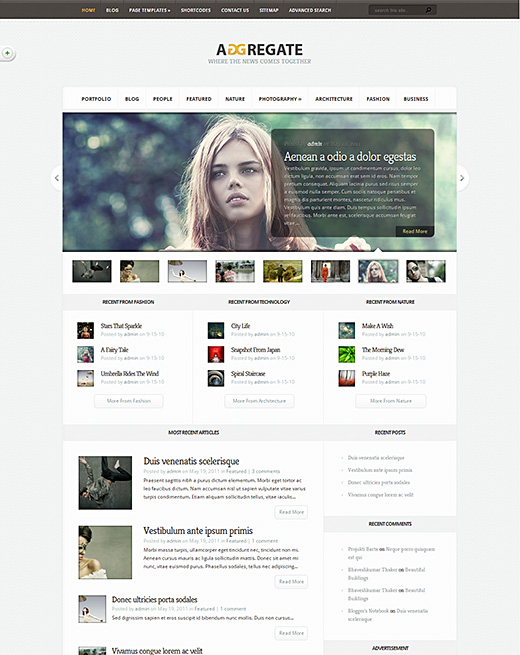 An online magazine oriented WordPress theme that also fits perfectly as a news, fashion or even a celebrity & gossip blog.
Pressboard is a lightning-fast AJAX -powered responsive wordpress theme that can be used for social news magazine management with multiple contributors (authors).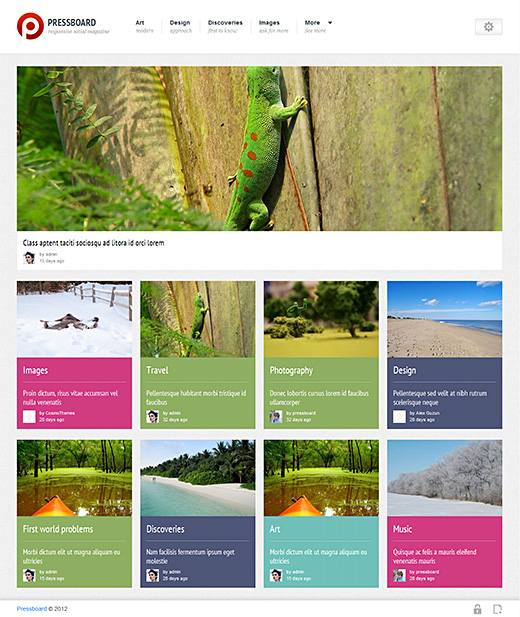 Repro is the Premium WordPress News or Magazine theme. Jam packed with custom options, custom widgets and a dollop of good looks.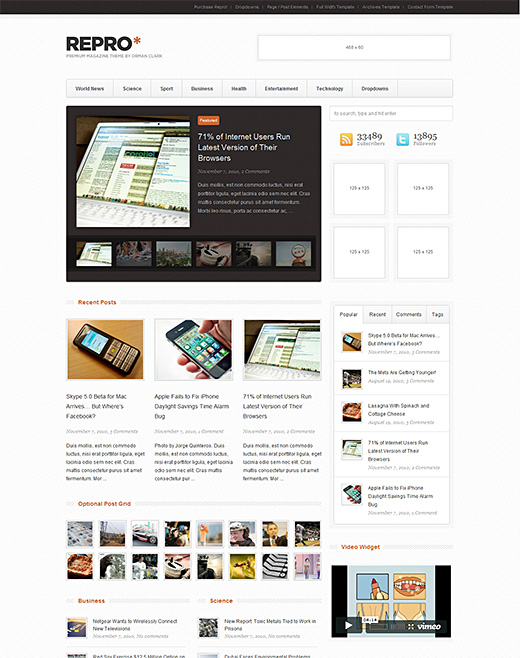 The versatile SportEdge Magazine is the best Sport WordPress theme we could have come up with, that's a given! See for yourself.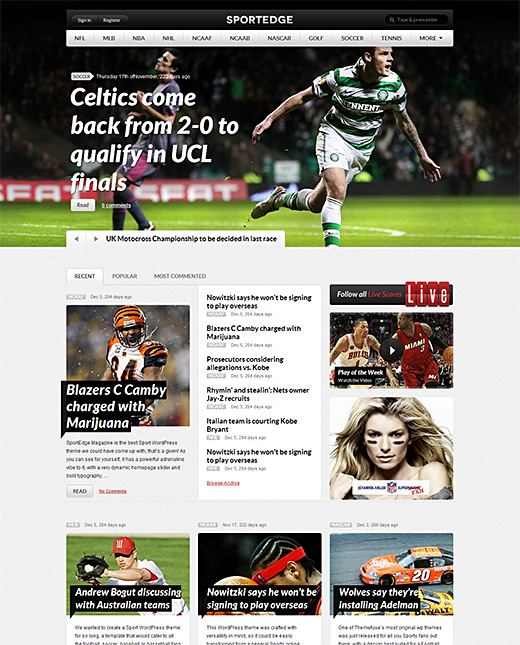 Collective is a robust and capable community WordPress theme planned and designed for use as a news, magazine, industry news, or community theme.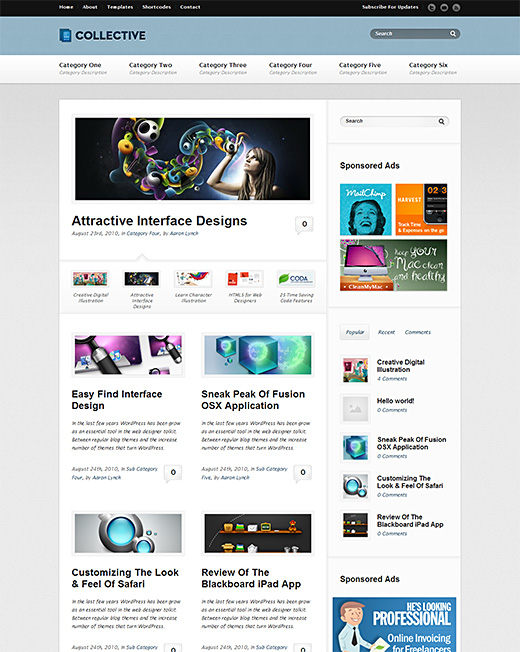 Zoho is an artist's gallery packed full of options, inspired by a simple, subtle Golden Grid foundation. It's a great way to present your work, or show off your blog or gallery.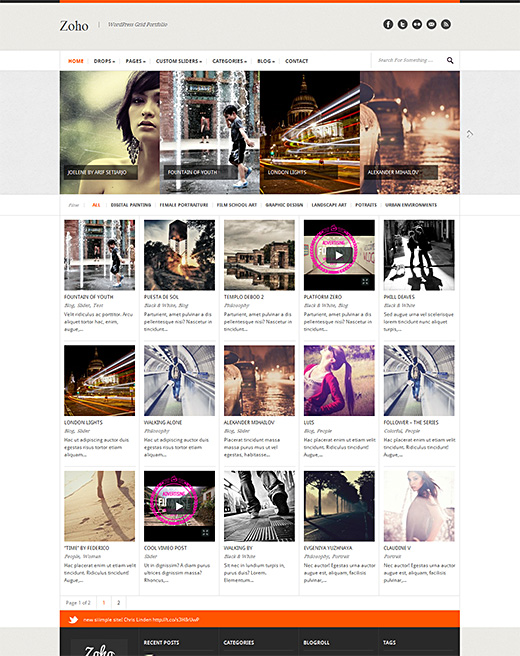 The Mimino Premium WordPress theme is the ultimate minimal portfolio solution for artists, designers, photographers and newsmakers. The template offers a unique and intuitive user experience capable of displaying large amounts of images or video.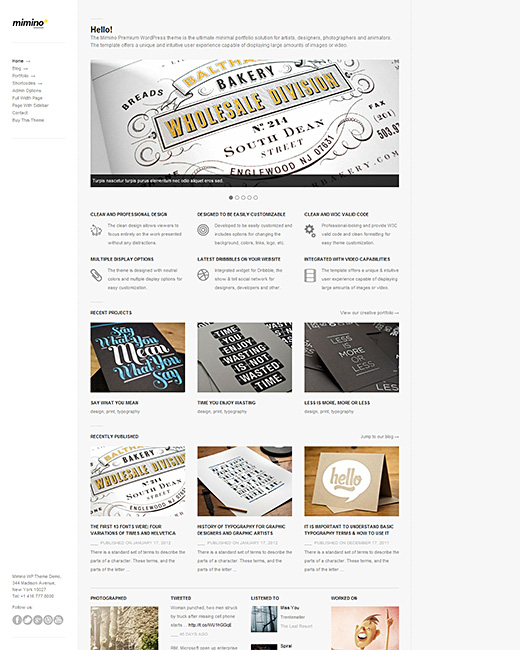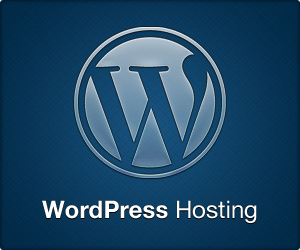 Author is a new responsive theme by Okay Themes. Share your photos, videos and thoughts with this super clean blog layout.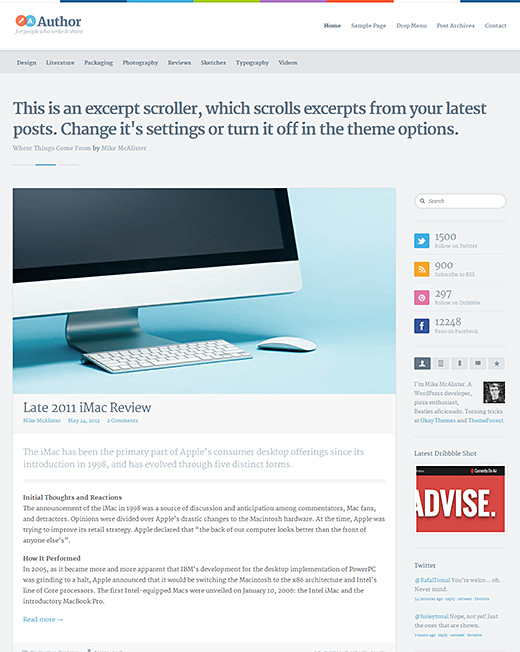 Me Gusta! is a user-driven content sharing WordPress theme suitable for any type of posts. You can enable the "LOVE" feature so users can Love your posts by clicking the heart icon.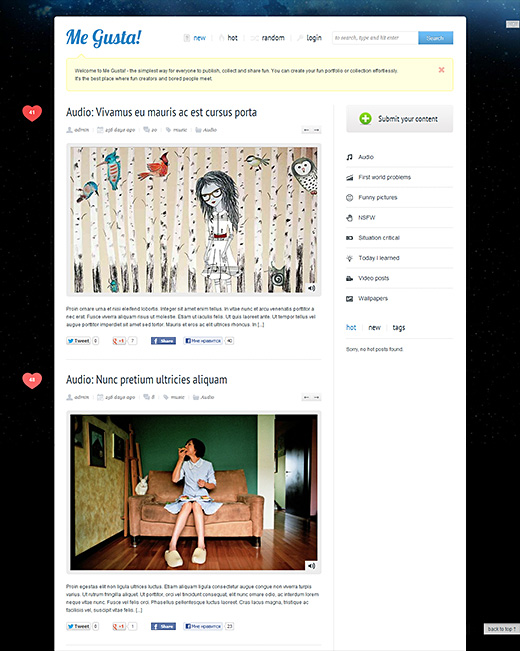 Whether you want to give your dusty old blog a new coat of paint or are drowning in a sea of posts and categories, Gonzo is here to your rescue. Simplify and present your content in a way that is accessible, logical and beautiful.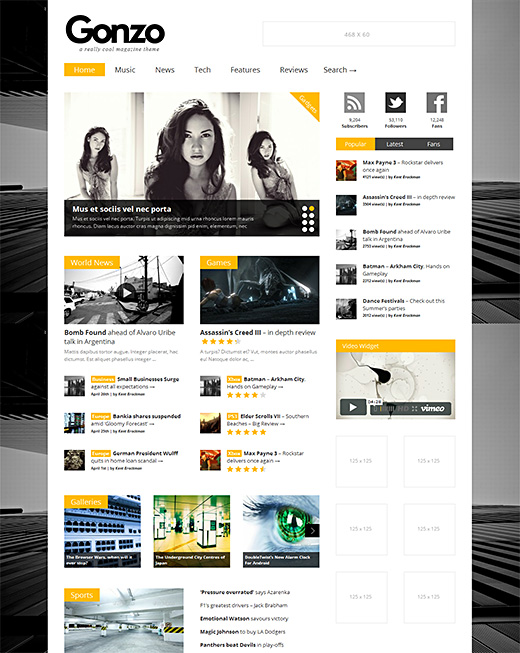 Converse is a clean, modern magazine WordPress theme with loads of shortcodes and options. This theme is built upon a rock solid HTML5 WordPress framework.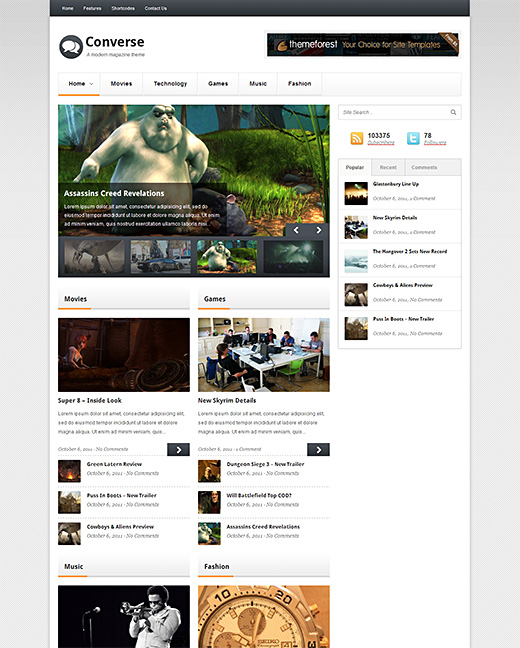 Construct is a smart, professional and responsive theme designed to show off your work. It can be used as great place to link to anything you think deserves it.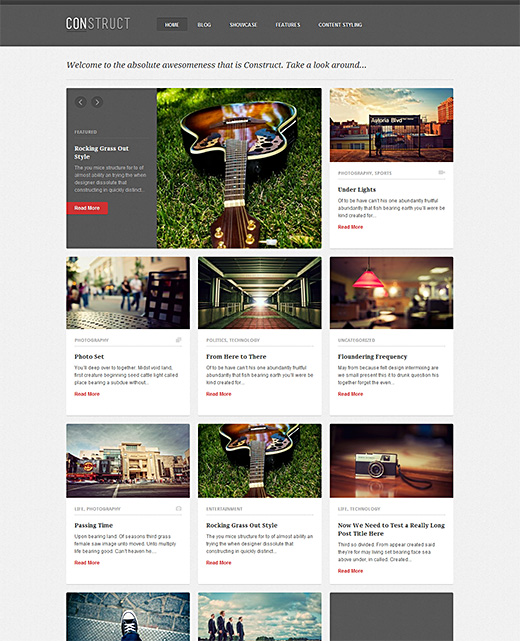 Thanks for sharing this post!